This year brought unprecedented challenges to families across the country. For families that were already struggling, their challenges were magnified as anxiety levels soared and isolation became mandatory.
The lives of many local families in Barnet, Brent, Enfield, Harrow and Tower Hamlets were dramatically altered as they lost income, children were unable to go to nursery and school, and services that they relied upon were suddenly closed. Babies continued to be born, but the usual support networks for new parents had been fractured.
Home-Start acted quickly to remain connected to families, to continue to accept referrals, and to adapt services to meet the changed needs of our community. Our services moved online, and we began new work to address issues of access to food, digital inclusion, and supporting parents while they tried to entertain and/or educate young children at home. Our adapted range of services offered opportunities for families to engage in multiple ways, enabling parents to access the support that best suited them and their needs.
Read more about how we did this and the impact we have had in our local communities from April 2020 to March 2021: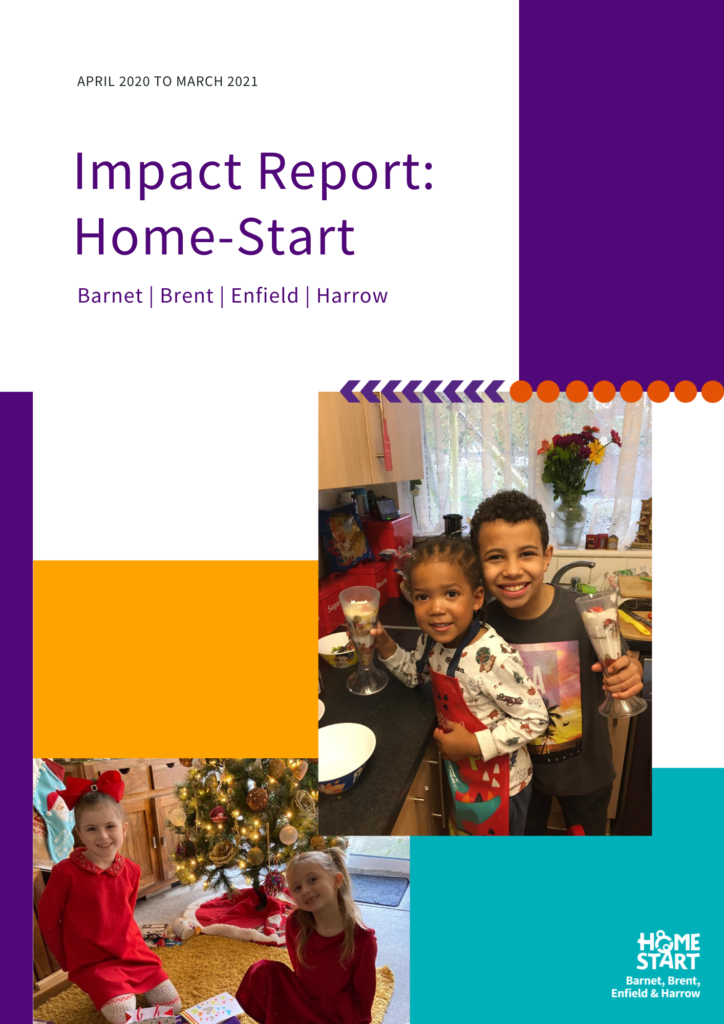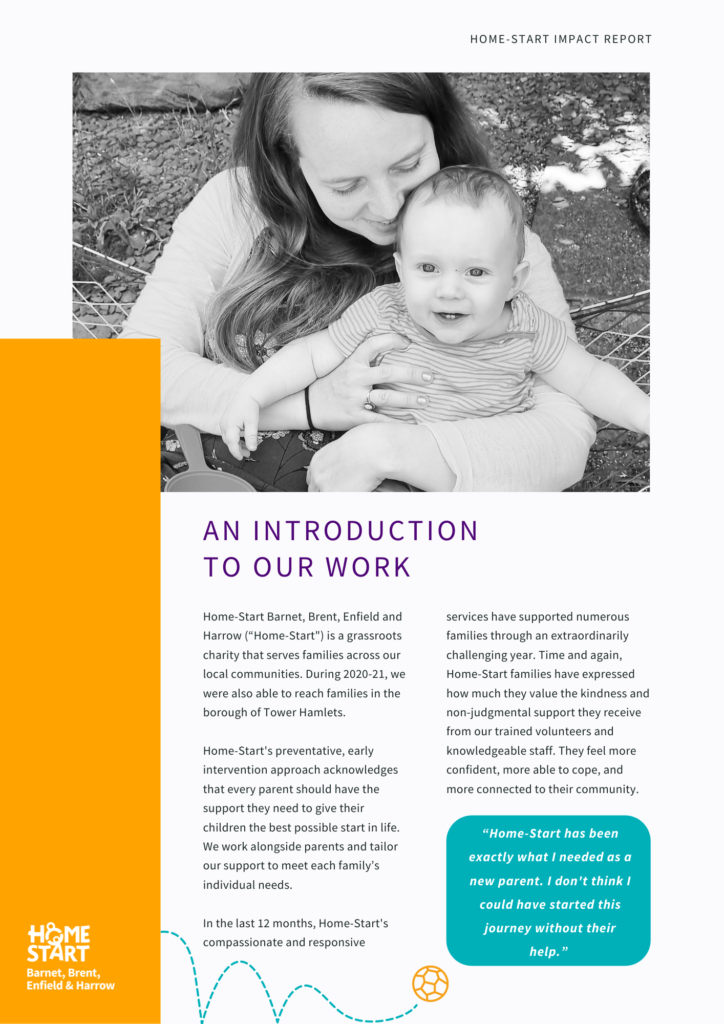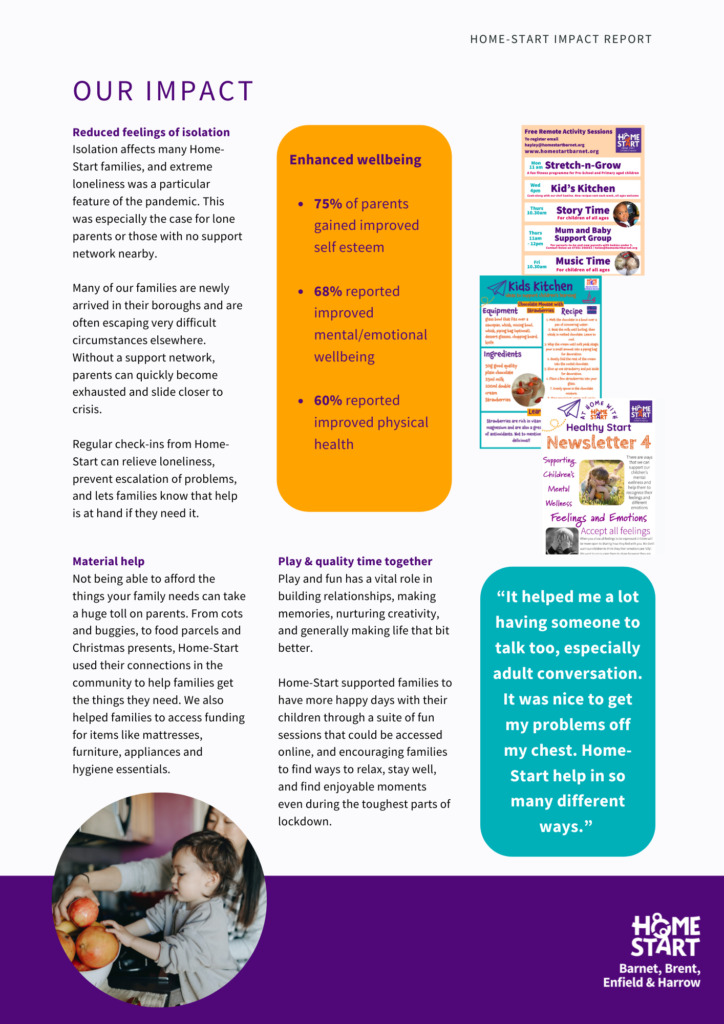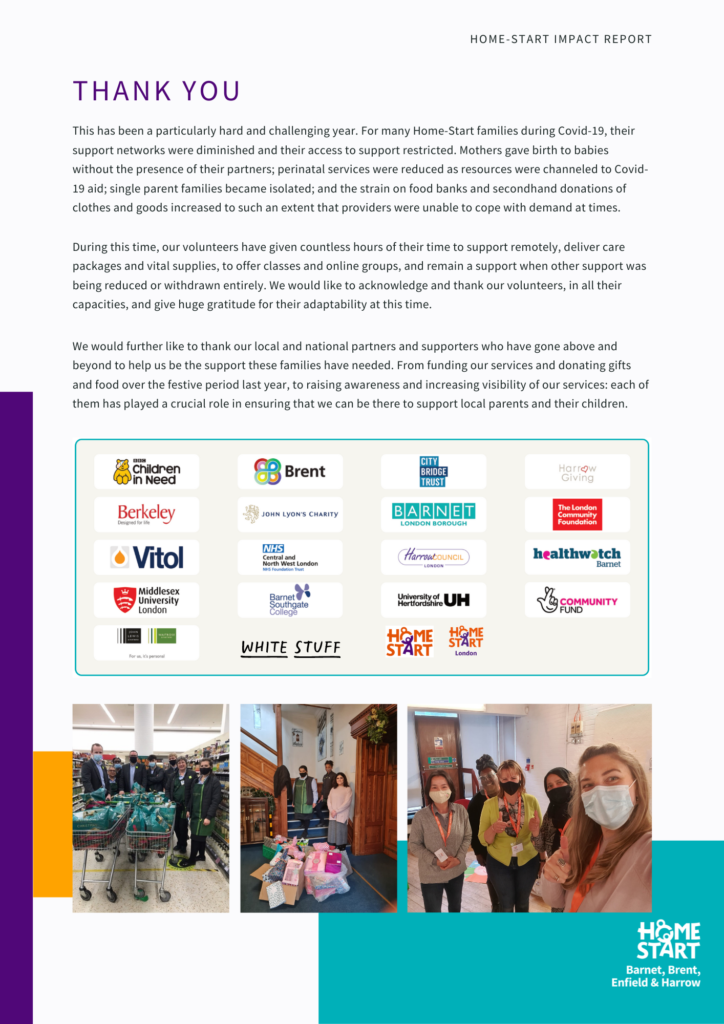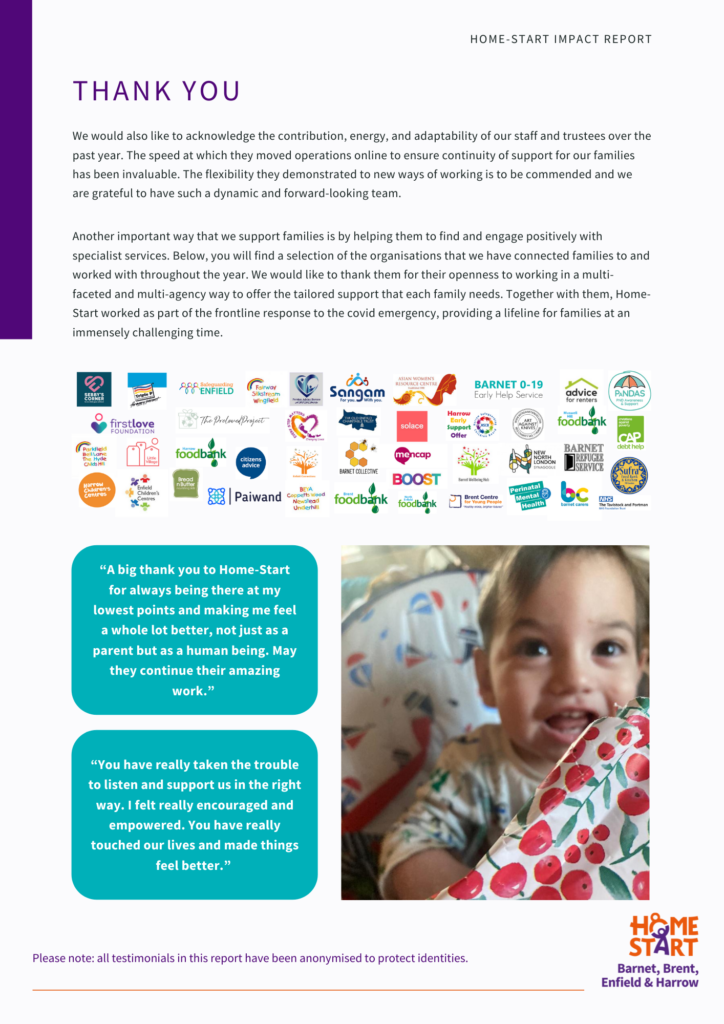 To see more of the impact created by Home-Starts across the UK, watch this incredible video from Home-Start UK.