Would you like to volunteer with us?
Our volunteers are the heroes of Home-Start. Without them, we wouldn't be able to offer the services we do and support the families who need us most.
There are a number of ways you can volunteer with us, from working directly with our families to helping us with projects remotely.
Your time is valuable and whatever time you can give to us is invaluable.
Volunteer with our families
Become a home-visiting volunteer
At the heart of our services is home-visiting. By giving weekly one-to-one support to a local family, you can help make sure that those precious early years count and no child's future is limited.
Volunteer at our family group
Help us to give families a safe, encouraging space to play, learn and engage with their children by volunteering at our weekly family group.
Supporting mums looking to start work or return to work.
Next steps is an employability programme developed for women with young children who are looking to start or return to work once their children start nursery or school.
"I will always hold Home-Start close in my heart for the support and encouragement that I was given in the time I was there. I can honestly say that I wouldn't be where I was today if it wasn't for the help and support given. Participating in the women's group and then going on to volunteer gave me much needed confidence and self-worth."
Kerry, Past Family and Home-Visiting Volunteer
Volunteer to support our services
Our services rely on support from our admin team: from reporting and filing to design work and research projects. Become a key support in our work and help us to reach more families with our services.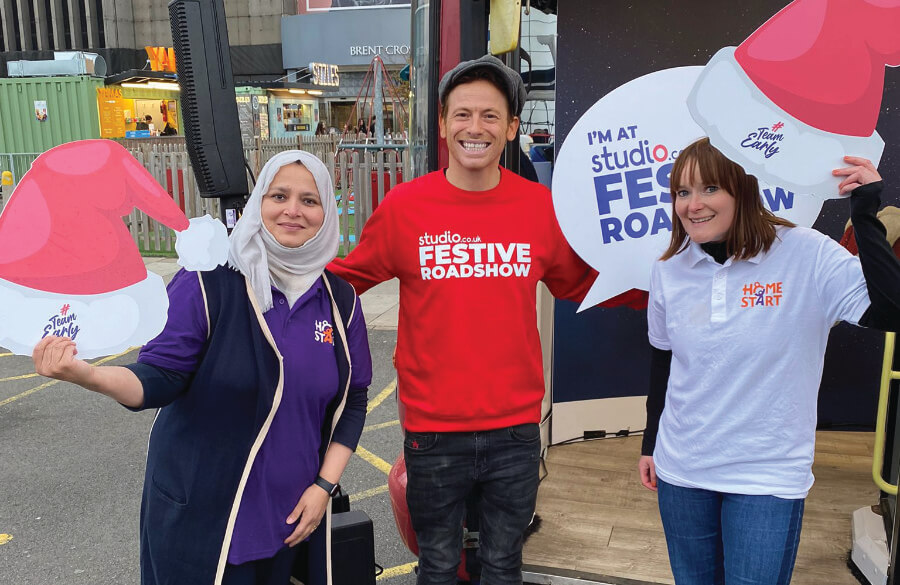 Help at events in your borough
For 2022, we plan to attend more community events and we need your help to be there! Help us to spread the word and support more families in this fun-filled way.
Fundraise in your community
Community support is crucial to how we work.  By fundraising in the local area, you will help us raise much-needed funds AND bring different people in the community together to help Home-Start.
Already a volunteer with us?
Login to your volunteer account to access updates & training materials.